How to activate a license
After a theme is installed, in order to use it, you need to activate the license.
1. Log in to your WP Admin Dashboard and find "Settings > Your_Theme_Name License".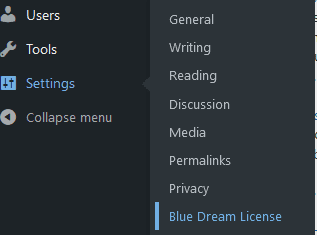 2. Find the license you've received in the purchase email, paste it there, and click "Activate License".

3. You're done.